BY JESSE JOHNSON
STAFF WRITER
From China's growing military assertiveness to North Korea's nuclear saber-rattling, new Defense Minister Yasukazu Hamada will have his work cut out for him from day one as he confronts a number of looming challenges.
But the most pressing issue Hamada, 66, will face is shepherding through some of the biggest changes in Japanese defense policy in nearly a decade. The new defense chief will be spearheading revisions to the National Security Strategy and other key security documents before the year's end that will lay the foundation for the country's defense policy for potentially years to come.
In tapping Hamada for the role, however, Prime Minister Fumio Kishida is putting a lawmaker with vast experience on defense issues into the post. Hamada, a 10-term Lower House lawmaker representing Chiba Prefecture, previously served as defense chief between 2008 and 2009 in the administration of then-Prime Minister Taro Aso.
In addition to serving as defense minister, Hamada also served as parliamentary vice defense minister from 1998 to 1999 and as parliamentary vice minister of the Defense Agency, the precursor to the Defense Ministry, from 2003 to 2004.
He will also bring to the table his experience as chairman of the Lower House's powerful budget committee, which could help the administration navigate contentious discussions over a widely expected hike in defense outlays.
Local media reports citing unidentified government sources have said that the Defense Ministry will seek a record budget of over ¥5.5 trillion ($41 billion) for the fiscal year starting April 2023. Hamada's ruling Liberal Democratic Party has proposed a hike to 2% of gross domestic product within five years.
In an annual economic policy roadmap released in June, the government said it hoped to "drastically increase" defense spending "within the next five years" — the first mention of a time frame for beefing up the budget. It did not offer a figure, but Japan has long informally capped its defense outlays at around 1% of GDP.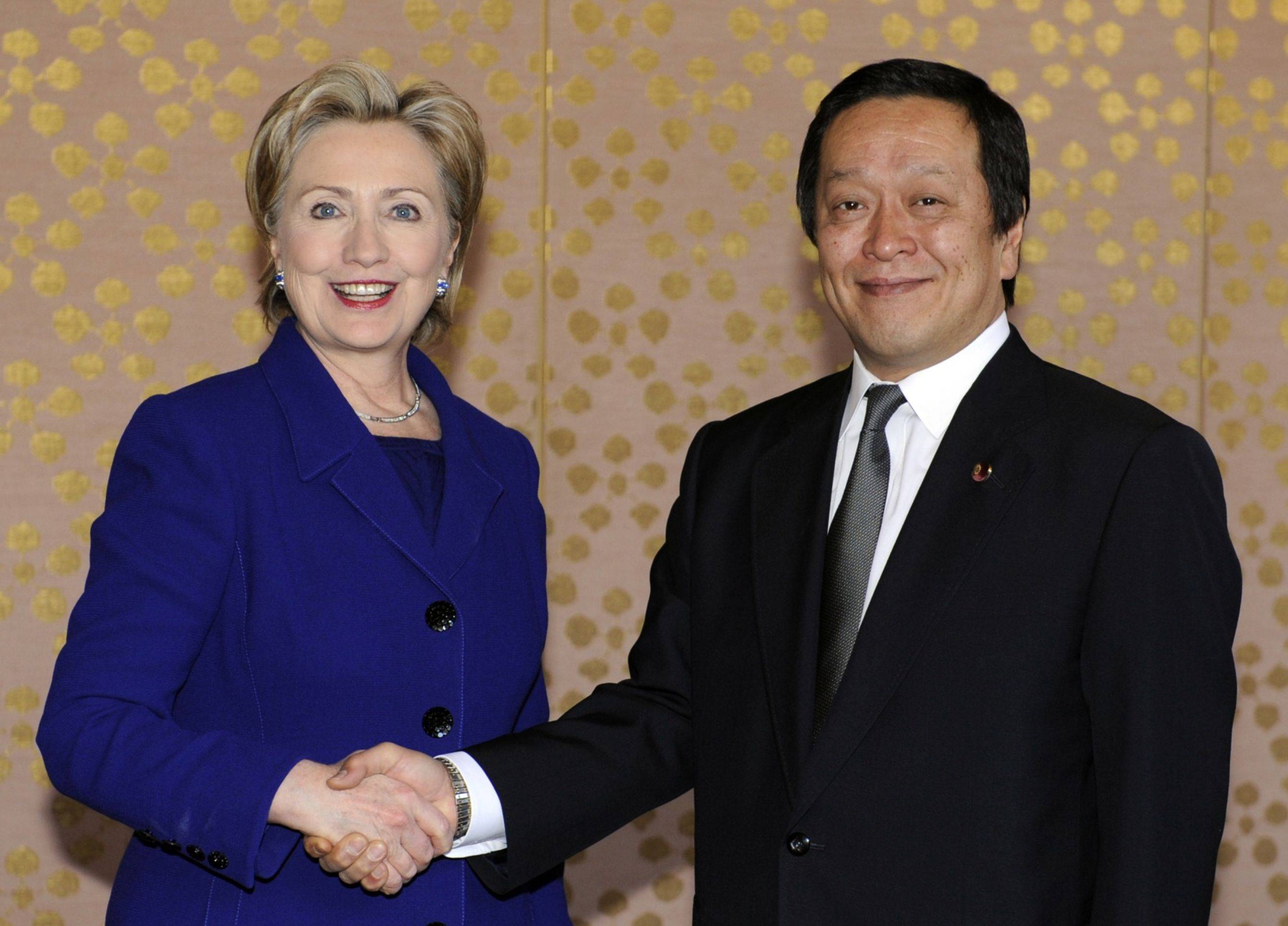 Hamada's exact position on defense spending remains unclear, though he voiced support ahead of last October's Lower House election for increasing the budget above the ¥5 trillion threshold.
He has also backed amending Article 9 of the pacifist Constitution, saying that it should be revised to clearly state the role of the Self-Defense Forces, while not ruling out a nuclear-armed Japan, depending on the international situation.
Contrary to a number of other defense-focused lawmakers in the LDP, he has said he is opposed to Japan acquiring a so-called counterstrike capability, which would enable the nation to attack enemy bases and command centers in other countries, a move that Kishida has said his government will consider in the coming months.
Hamada is known to be close to Foreign Minister Yoshimasa Hayashi, 61, who has faced criticism from some conservatives in the LDP over his ties to Beijing. Hayashi served as head of the Japan-China Parliamentary Friendship Association prior to taking up his post as the country's top diplomat. The two lawmakers formed Gi!nz, a rock band with two other LDP lawmakers, in 1997.
But Hayashi's views may not have rubbed off on Hamada, who was one of a group of four lawmakers who visited Taiwan and met with President Tsai Ing-wen late last month, just ahead of the controversial trip to the self-ruled island by U.S. House Speaker Nancy Pelosi.
In a video message to voters last year, Hamada stressed the importance of diplomacy and of working together with "the Quad" — a security-focused grouping comprised of Japan, Australia, India and the U.S. — as well as other like-minded countries in conveying "a correct message" to Beijing amid its moves near its neighbor.
The newly installed defense chief also brings to the table experience in dealing with North Korean provocations, including leading the ministry's response to Pyongyang's April 2009 launch of a long-range rocket over Japan and its second nuclear test in May of that year.
Hamada is a son of Koichi "Hamako" Hamada, an outspoken former LDP lawmaker known for causing a ruckus in parliament and on television programs. Unlike his late father, however, Yasukazu Hamada has kept a low profile, shying away from the media spotlight.